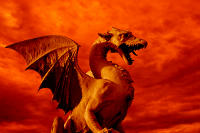 Legend of the Red Dragon (LORD) Over the Web - Play in the terminal below!
A new day in each LORD game begins at 12:00AM Pacific. Right now it is Monday, 04-Dec-2023 12:14:53 PST.
Click Connect to start playing in the terminal below. Please note that BACKSPACE does NOT work during the login or signup process, so type carefully when you are signing up. Alternately, for the best gaming experience, you can connect directly to lord.stabs.org using a telnet client. We have easy to follow instructions for playing LORD over telnet. To create an account, enter "newuser" for the username at the login prompt. If you enjoy this site, please consider making a donation to lord.stabs.org.
Forgot your username or password? Click here

Players online playing LORD now: 0 - See realtime View of Who is Playing Now, today's Game Activity or check out the Historical Winners Log
Current system time: Monday, 04-Dec-2023 12:14:53 PST